By MARK W. CURRAN
No writer has had the impact and longevity on the American psyche as Stephen King. A best-selling publishing juggernaut, King has sold millions of books since his first novel, Carrie was published in 1973. (His prolific output started even earlier; his first article was published first professional short story, "The Glass Floor," to Startling Mystery Stories in 1967.)
How does one writer sell over 350 million books, have 60+ films made from his work, and still remain relevant? 
The answer lies in his ability to connect to the average reader in language which resonates not only visually but psychologically. Stephen King is an astute observer of human fears and behavior. (For a deeper dive into Stephen King's secret sauce, I'll be covering Danse Macabre – King's 1981 non-fiction book-length treatise on the subject of horror, in next month's column.)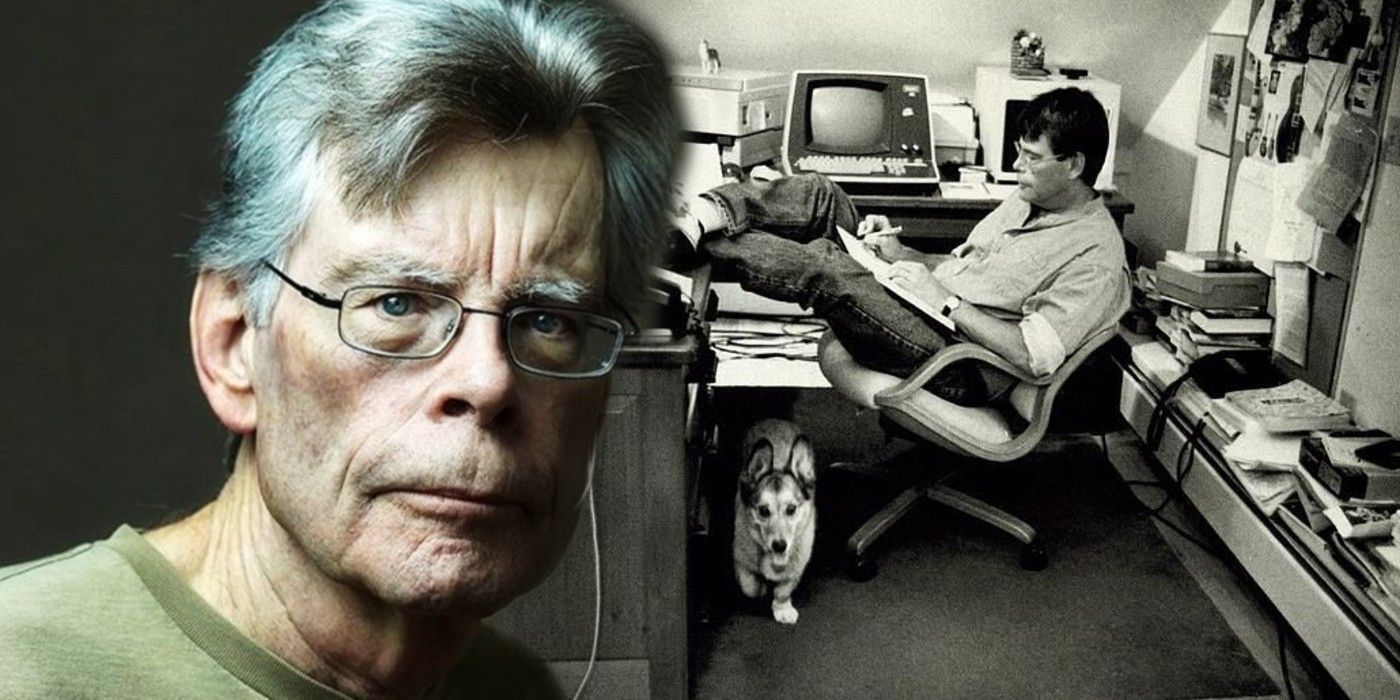 A true rags-to-riches ascent, King's own climb to success started humbly. At the time of the acceptance of Carrie by Doubleday, he did not even have a working telephone on which to take the call. Carrie, the story of a troubled young girl who takes revenge on her high school bullies contained elements of supernatural horror and fused them with rage, serving up a potent cocktail that propelled it to best-seller status [and later made into a movie starring Sissy Spacek.]
Some scholars have argued that Carrie is a social commentary. Linda J. Holland-Toll has stated that "Carrie is dis-affirmative because society makes the human monster, cannot control the monster, and still denies the possibility of actual monsterdom while simultaneously defining humans as monsters." 
Nonetheless, the novel is notable for being one of the most frequently banned books in United States schools in the 1990s because of its violence, cursing, underage sex, and negative view of religion.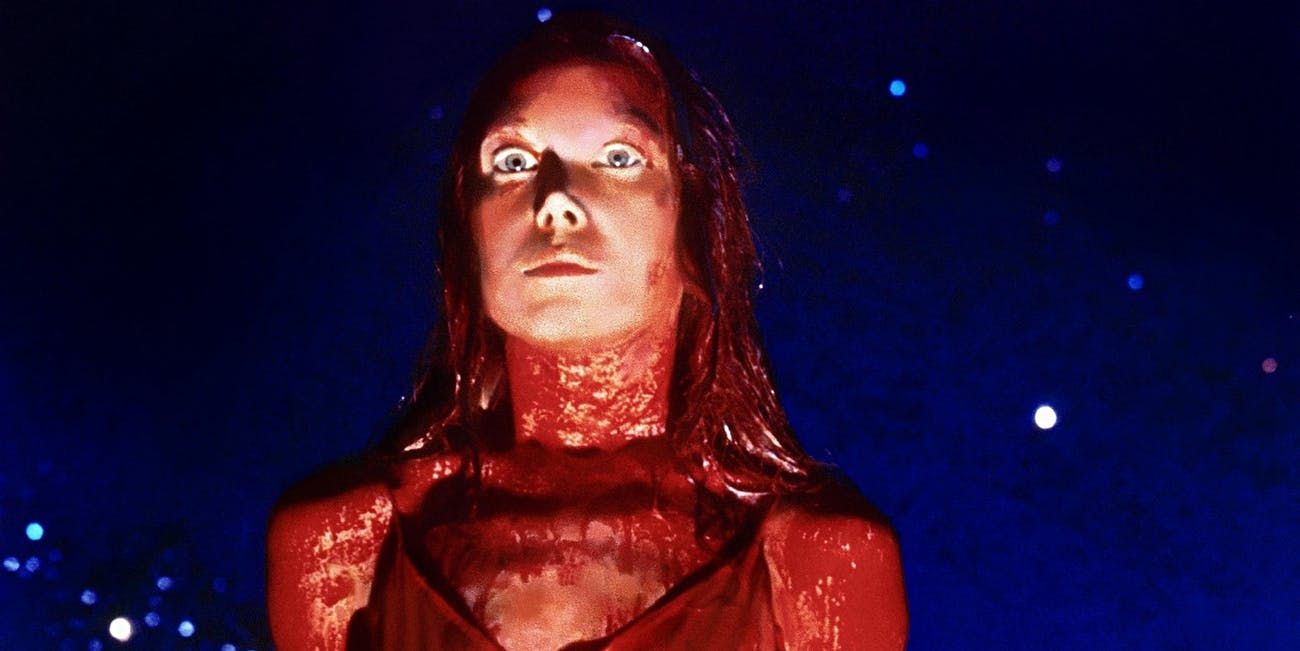 Salem's Lot, published in 1975, pumped new blood into the vampire genre [sorry I couldn't resist]. During that same year, Stephen King completed his fourth novel, The Stand which was published in 1978. Through the years King has been a fiction-generating machine turning out long-form novels at a near-miraculous pace. The trend has continued to this day. 
He went on to become a publishing phenomenon, producing such classics as The Dead Zone, Firestarter, Cujo, IT, and many more. His work continues to be made into successful movies and TV shows. Stephen King is one of the most prolific published writers working today, reportedly turning in a minimum of 2000 words per day. He finishes a 180,000-word novel in three months.  
"If I don't write every day, the characters begin to stale off in my mind—they begin to seem like characters instead of real people," King reveals, "The tale's narrative edge starts to rust and I begin to lose my hold on the story's plot and pace.  Worst of all, the excitement of spinning something new begins to fade.  The work starts to feel like work, and for most writers that is the smooch of death." 
In his book The Philosophy of Horror (1990), author Noël Carroll examines King's work as an exemplar of modern horror fiction. Analyzing both the narrative structure of King's fiction and King's non-fiction ruminations on the art and craft of writing, Carroll contends that for King, "the horror story is always a contest between the normal and the abnormal such that the normal is reinstated and, therefore, affirmed."
While much of today's horror fiction seems to extend into the worlds of science fiction and fantasy, King's success over the years has been in keeping his horror fiction more mainstream and accessible to the masses. Keeping it real is the key to fiction which resonates across a broad spectrum of readers. It is here King excels. 
A narrative that takes the reader too far from reality crosses the line of believability. In crafting down-to-earth believable characters, King is able to speak in a common tone even people who are not regular readers can identify with.
Currently on the bestsellers lists is Billy Summers, the story of a hitman with a heart of gold who takes what he hopes will be one last job. While that premise may seem like a straight crime novel, the narrative turns into a nerve-rattling slow-burn, as Summers, an Iraq War veteran, and former army sniper, plots his final hit while hiding out in a nondescript southern town. 
While there are no vampires or werewolves in Billy Summers, it exemplifies the monsters we can become when the circumstances allow them. There is one reference to the supernatural in the novel. 
Midway through the book, writing in a remote cabin high in the Colorado Rockies, Billy can see across the valley to the site of a haunted hotel that burned down. Hanging in the cabin is a painting of topiary animals, which seem to move around when he's not looking. Billy turns the painting to the wall and writes on.
It is astounding Stephen King's works span such a large landscape of genres. Yet horror remains the one for which he is best known and most revered. And while the supernatural worlds he has introduced us to seem fantastical, the horror for which he is most remembered is that which seems to come closest to our own reality. In some cases, King's writing has become prophetic.  
As Vanity Fare's Anthony Breznican states, "People keep comparing the eeriness of the COVID-19 pandemic to the far deadlier one that swept the world in his novel The Stand. They draw parallels between Donald Trump and Greg Stillson, the ego maniacal, world-threatening politician from The Dead Zone. Even the recent rush on grocery stores has vague echoes of The Mist, where shoppers turned against each other while surrounded by unseen threats." 
In his 61st novel, The Institute, children with supernatural abilities are taken from their parents and incarcerated. Sound familiar? Even Stephen King himself admits doesn't feel good about seeing the worst things he can imagine coming true. He'd rather remain in the realm of the impossible. 
Yet there is always the sense of hope and redemption at the heart of his sometimes bleak narratives. 
As Breznican also offers, "Within every terrifying story about a shape-shifting killer clown, homicidal father in a haunted hotel or super flu that depopulates the planet, the relentlessly prolific writer has filled his pages with equally powerful supplies of strength, selflessness and even hope. That may be why so many readers, many of whom discovered his books when they were kids themselves, have remained loyal over 45 years of storytelling." 
What a ride it has been for horror fans. Many of his works have become iconic.
Who can forget the little girl twins standing at the end of the hallway in the Overlook Hotel in The Shining? Or the zombified cats in Pet Sematary (1983). How about when Annie Wilkes breaks Paul Sheldon's ankles with a sledgehammer in Misery? [Readers are quick to point out that in King's original novel, Annie doesn't break Paul's ankles: She chops off his left foot with an axe, then cauterizes the wound with a propane torch. It was later decided to change the scene for the movie version of the novel]. 
If one single achievement stands out, it is that Stephen King brought horror to the mainstream. His horror novels are still featured at the grocery store checkout counter, no small accomplishment when you consider that up until King, Danielle Steele was the most visible author on mainstream shelves. King made horror acceptable across a wide age gap, subsequently opening the door for sub-genres such as fantasy and sci fi. [Now dubbed 'speculative fiction.']. 
King's fiction continues to be highly respected both from a sales perspective as well as a literary one. His work has stood the test of time, and will likely continue to do so for the decades to come. To close, I quote Stephen King from Danse Macabre:  
"The ultimate subtext that underlies all good horror is But not me. Not this time. Because in the final sense horror is the celebration of those who feel they can examine death because it does not yet live in their own hearts."   
–
Mark W. Curran is a book author and horror film blogger. His indie horror films 'Hoodman' and 'Abandoned Dead' are now in worldwide release. He edits the weekly Horror Fiction Newswire and moderates the Horror Fiction Central website which feature the latest in horror fiction publishing, news and events.